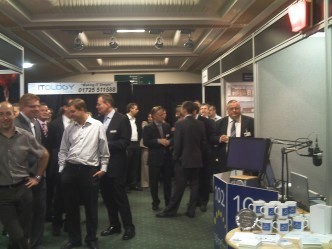 The Foyer at Salisbury City Hall at 9:00am on 24 September 2008
Home | My Expo 2008 | Exhibitors | Salisbury Journal 080918 (844kb)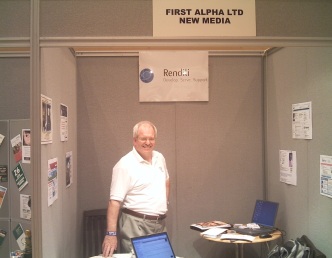 South Wiltshire Business EXPO 2008: Stand no.23
The above links should explain the relevance of the posters selected to adorn
the walls of the Firstalpha trade space at the South Wiltshire Business EXPO
2008. Demonstrations of the Rendili Cosmos® Content Management System
proved to be a popular feature. Vision News produced a video of the event
and this can be viewed at South Wiltshire Business EXPO 2008. Videos of
previous year's EXPOs can be viewed at South Wiltshire Business EXPO 2007
and South Wiltshire Business EXPO 2006.
* On-line and Off-line Networking with Ecademy.com - Click here! *
WowzzaPower::wowzza.ncreu.co.uk
ProBuilderPLUS::probuilderplus.ncreu.co.uk
MyCityFaces Business Directory::london.mycityfaces.com
I believe in building off-line business relationships through localised business
oriented meetings to enhance the value of on-line networking.
Subscribe to my newsletter and select a topic | My Business Cards

This page originally created in October 2008 and updated
on 29-Jun-2009 by Ncreu | Sitemap here | My Disclaimer
Copyright © 2008, 2009, 2010 - All Rights Reserved.